Best Dating Apps In Hyderabad & Telangana For iOS & Android (2023)
Are you from the beautiful city of Hyderabad, India? Looking for popular dating apps in Hyderabad and Telangana? Then check out this article to find all the information about popular Telugu dating apps on iPhone and Android.
Dating apps can help you connect with people if you have recently moved or are about to travel to the city of Hyderabad.
If you're looking for, casual dates or a soulmate, new friends, or people with similar interests, it can be a great way to meet people outside your social circle and get to know different personality types.
With hundreds of dating apps available for Telugu-speaking people, finding one that is safe and secure while providing a fun online dating experience is challenging.
We have outlined the top 10 best dating apps in Hyderabad city which is the capital of Telangana based on extensive research and personal experience with these platforms.
The Best Dating Apps In Hyderabad – Popular Telugu Dating Apps (2023)
We reviewed hundreds of Telugu customer reviews from Hyderabad city users posted on Reddit, Quora, and Facebook and analyzed 50+ apps to curate our top ten Hyderabad-based dating apps. Many of them are International dating apps with a user base in Hyderabad, India.
We have added apps that protect women's privacy and security first. Download links for the app on Android and Apple devices and a brief description of their features are outlined below.
1) Tinder – Match. Chat. Meet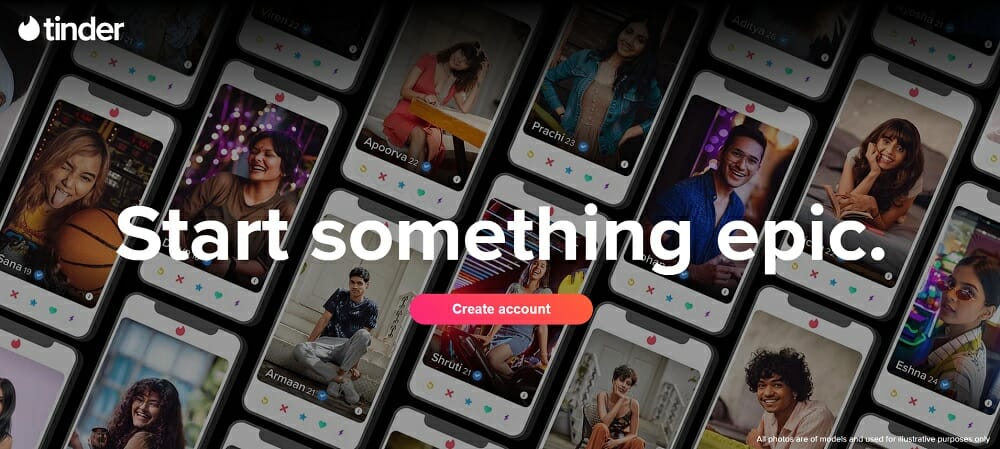 Over 75 million people use Tinder every month in 190 countries. Meet people who share your interests, whether you are looking for a date, a friend, or to connect.
Unlike other sites that categorize people based on physical characteristics, social status, and education, it allows everyone to make the first move. Chat is an excellent alternative for those who are nervous about video calls. If you're still nervous, use charming emojis and GIFs to communicate. When you subscribe to Tinder Plus, you can meet new people worldwide.
With Tinder, you are just a swipe away from finding the perfect match.
Features
Meet people with the same passion and hobbies.
Chat before making the match
Restrict who you can see and set preferences
Get verified and view verified profiles
Connect with people in more than 190 countries
Available in 50+ languages
Download Tinder From Play Store: Tinder
Download Tinder From Apple Store: Tinder
2) Bumble – Make The First Move.

Among the most popular online dating sites for people from Hyderabad, Bumble is great for finding dates and meeting new people.
Get to know new people and build long-lasting friendships with Bumble BFF. Only women can initiate conversations on Bumble, thereby determining the flow of the conversation by them. Bumble may also be fantastic for guys with a strong bio and attractive photos. By using Bumble Bizz to build your network, you can discover job prospects in addition to dating.
Bumble makes meeting new people easier by altering your location if you've just moved to a new city or are planning a trip there.
Features
Get unlimited swipes
Available in Hindi, Marathi, Tamil, and Punjabi
Turn on an incognito mode for privacy
With the Beeline feature, you can see who swiped you right
Add multiple filters o find the perfect match
Download Bumble From Play Store: Bumble
Download Bumble From Apple Store: Bumble
3) Hinge – For Your Last First Date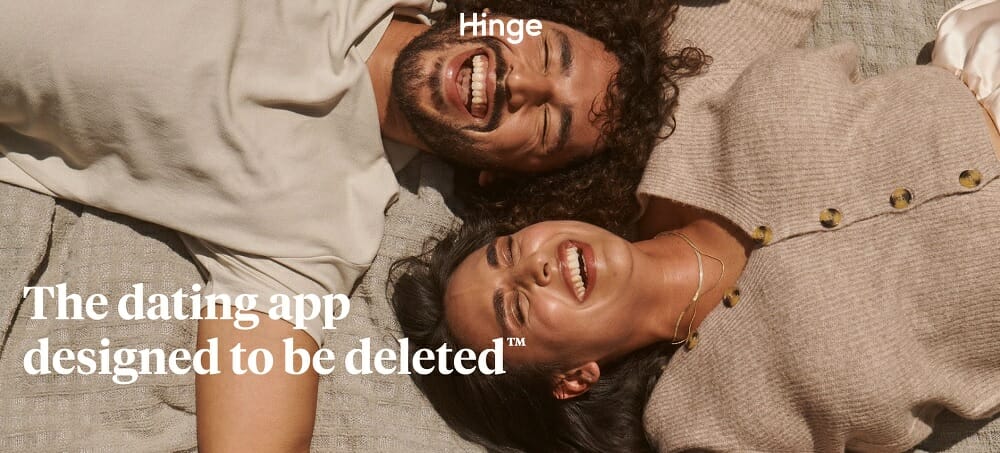 Unlike other dating apps for Hyderabad-based people, Hinge is designed to make dating effective rather than addictive. Their Nobel Prize-winning algorithm can help you find the perfect date.
When you register, the Hinge will ask basic questions about your life, hobbies, and interests. You can choose from hundreds of prompt questions and answer the ones that will appear on your profile. Furthermore, the Standout feature finds the ideal matches.
It is a platform for long-term love, not just swipe-through matches. Hinge will only show one profile at a time. Compared to other dating apps, you don't have to like their entire profile. You can only like a picture or prompt response.
Sign up for your first last date on Hinge.
Features
View one profile at a time
Matches do not expire
Choose filters to find people who have something in common.
Download Hinge From Play Store: Hinge
Download Hinge From Apple Store: Hinge
4) Happn – Trust Us, It's Worth It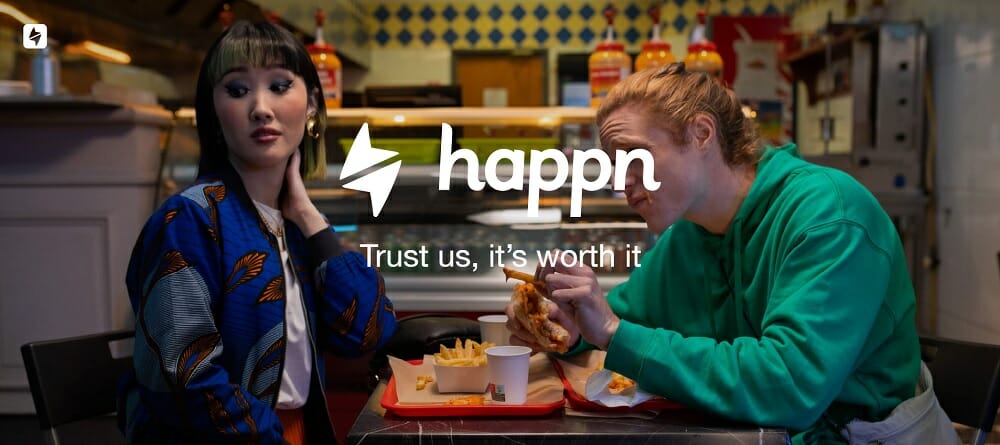 When was the last time someone caught your attention while walking down the street or sitting next to you in a cafe, but you were too nervous about approaching them? Unexpected interactions appear small, but they could be valuable.
Happn is a wonderful dating app because it has over 100 million users, and 1.5 million new users sign up every month. Additionally, you are not required to match and send a message instantly. You can communicate with folks you may have met paths with thanks to Happn.
Like their profile, you can start chatting when you think the time has arrived. Send a flash note, a personalized message to increase your chances.
Features
Sync Happn with your social media
Happn recommends profiles with whom you have common locations of interest.
Physically meet people within an 800-meter radius.
Download Happn From Play Store: Happn
Download Happn From Apple Store: Happn
5) Aisle – By Indians, For Indians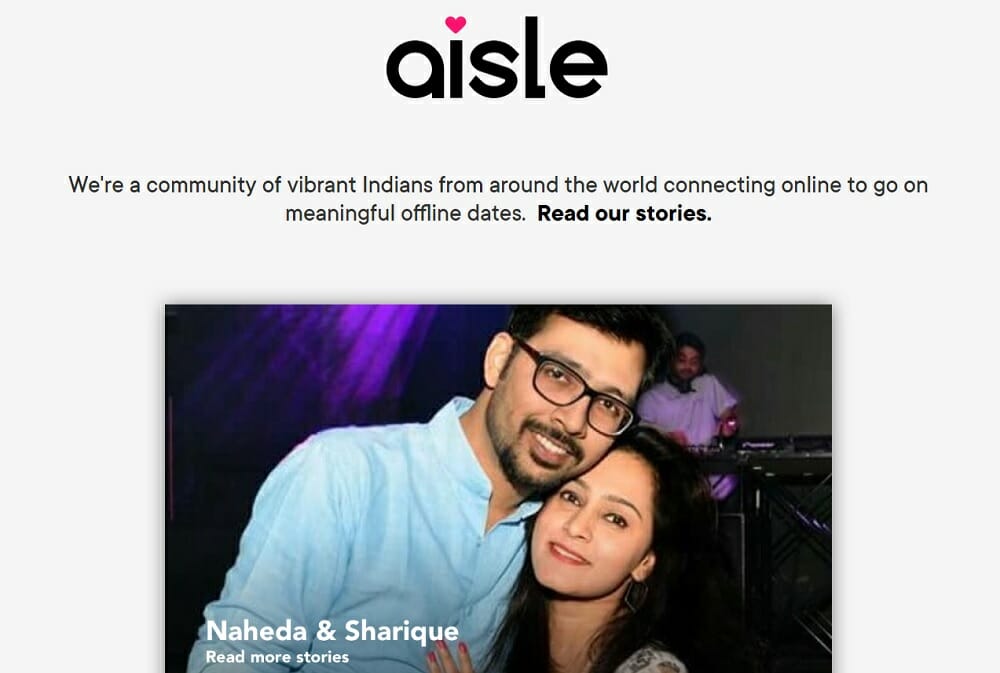 Aisle is an Indian dating app with a lot of customer base in Hyderabad city. And we Indians believe in true love. If you want to be in a serious relationship, Aisle might be the place to be.
Relationships continue longer when a girl initiates communication, and Aisle uses the same premise. When you find a match, girls can send the first message without charging, but boys must pay.
Features
Aisle operates on a freemium basis. You can access the app for free, and a subscription will give you access to more amazing features.
It is made for Indians.
Connect with Indians living outside India.
It's free for girls to send the first message. However, boys would have to wait or buy the premium subscription.
Mostly verified profiles.
Download Aisle From Play Store: Aisle
Download Aisle From Apple Store: Aisle
6) Badoo – Delete It Later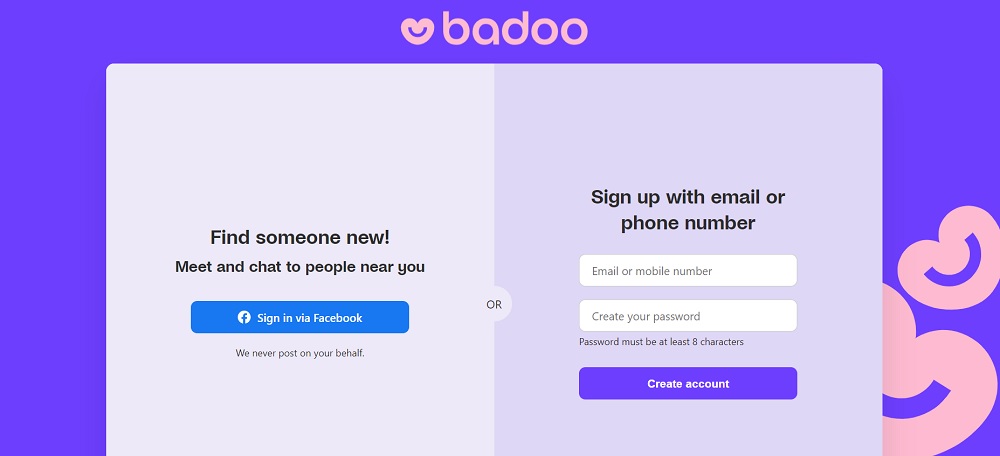 Every week, more than 90,00 are deleting this app because they find their perfect match with this Badoo.
Browse profiles anonymously and discover who has liked or added your profile to their Favorites with a paid subscription.
Dating on Badoo is safe and secure. A user can be reported or blocked. Additionally, using video chat allows you to confirm the contact's legitimacy. You can ask for a selfie as well.
Features
With the People Nearby function, you can find others with similar interests nearby Hyderabad.
Connect with folks you may have crossed paths with but did not know by visiting the Encounters section.
Pay for a one-day, one-week, one-month, one-year, or lifetime subscription.
Badoo is free to download and use
Download Badoo From Play Store: Badoo
Download Badoo From Apple Store: Badoo
7) OkCupid – Date With Ease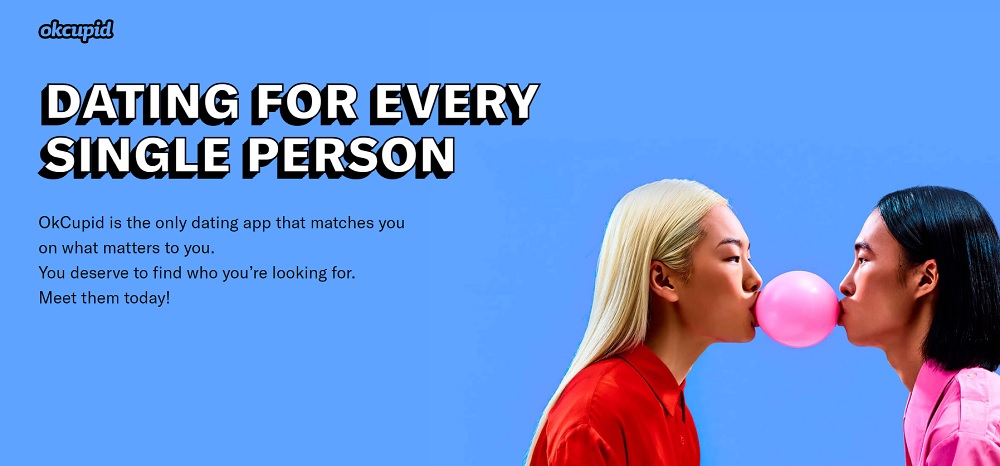 The app is straightforward and features a modern, elegant user interface. Unlike other online dating applications for Hyderabad people, you don't need to judge or be judged by a profile image. You can tailor the ideas you wish to receive, which aids in helping you find the match according to what you enjoy and who you are.
OkCupid will ask you questions like, "Life should be decided/spontaneous." It computes the Match% using your responses. To better understand the other person and identify the areas where you agree and disagree.
Features
Sending messages is completely free.
With Stacks, you can view people based on specific categories and use the Match % to find out who has the most in common with you.
Sending a Super like multiplies your chances fourfold.
Increase your chances by 5x with OkCupid.
Purchase Read Receipts to determine whether or not the other person read your message.
Download OkCupid From Play Store: OkCupid
Download OkCupid From Apple Store: OkCupid
8) Woo – For Safe And Secure Dating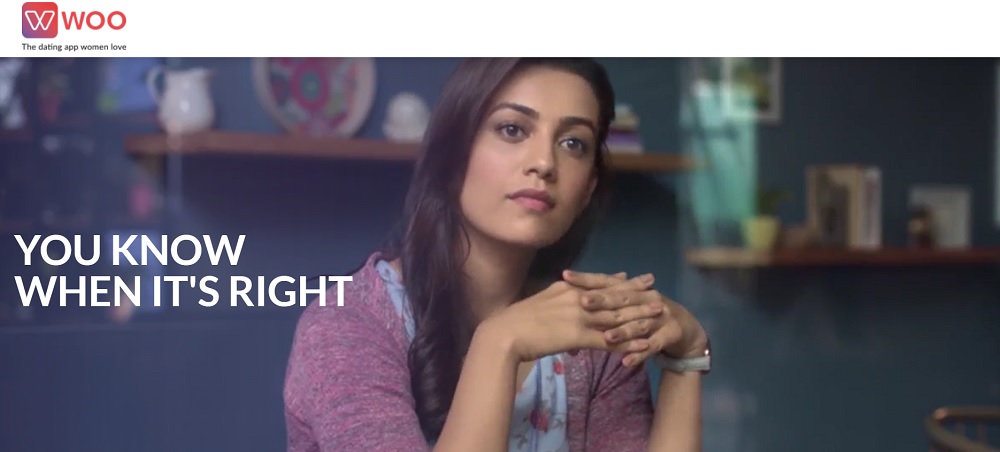 Woo is a dating app designed to make women feel safe and secure. Based on your age, location, and hobbies, you'll receive personalized recommendations that you can modify to your liking. Woo can also match you with people who share your interests based on #hashtags in your profile, such as #cricket #photography.
An event called Woo night brings singles together to meet in person and get to know each other.
Click the tick button to like a profile. You can boost your chances by making a crush. Once you have found a match, you can chat for free.
Features
Without revealing their numbers, women can make voice calls.
Name, number, and location are private for women.
Add fun questions to exciting questions on your profile
With Woo Plus, you get premium features
Privacy and security as the priority
Download Woo From Play Store: Woo
Download Woo From Apple Store: Woo
9) TanTan – Find The One.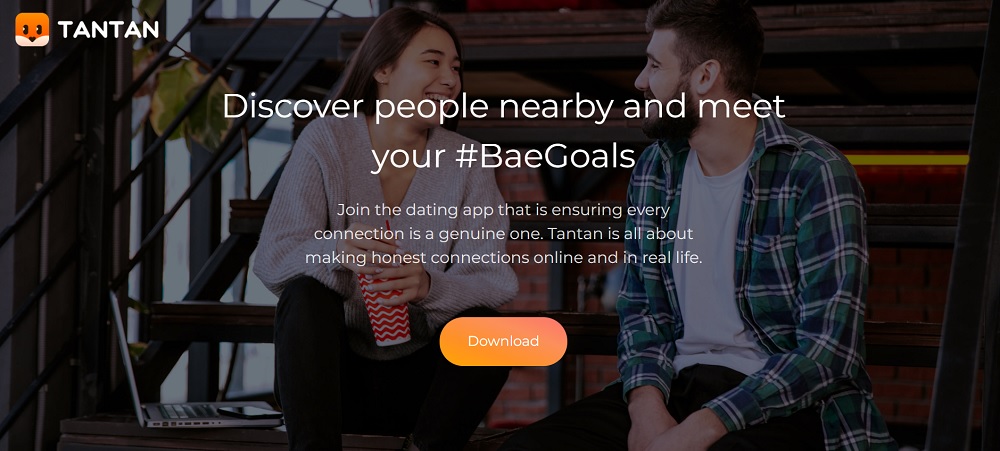 You get 120 swipes daily and can add up to 6 photos to your profile for free. TanTan, which has over 20,000 active weekly users, caters primarily to young adults and aims to provide a fun and safe online dating experience.
The app is free to download, but signing up requires an active Facebook account to verify your identity.
Once you've found your match, you can send them voice messages, share your precious moments with them via the Moments tab, and take quizzes together to see if you're compatible.
Features
TanTan warns you when it identifies a profile as suspicious or fake
Earn a verification badge and seem more authentic to other users
Save and share snippets with your matches
TanTan does not have a website. It is an app-based platform.
Download TanTan From Play Store: TanTan
Download TanTan From Apple Store: TanTan
10) QuackQuack – Meet Some Awesome People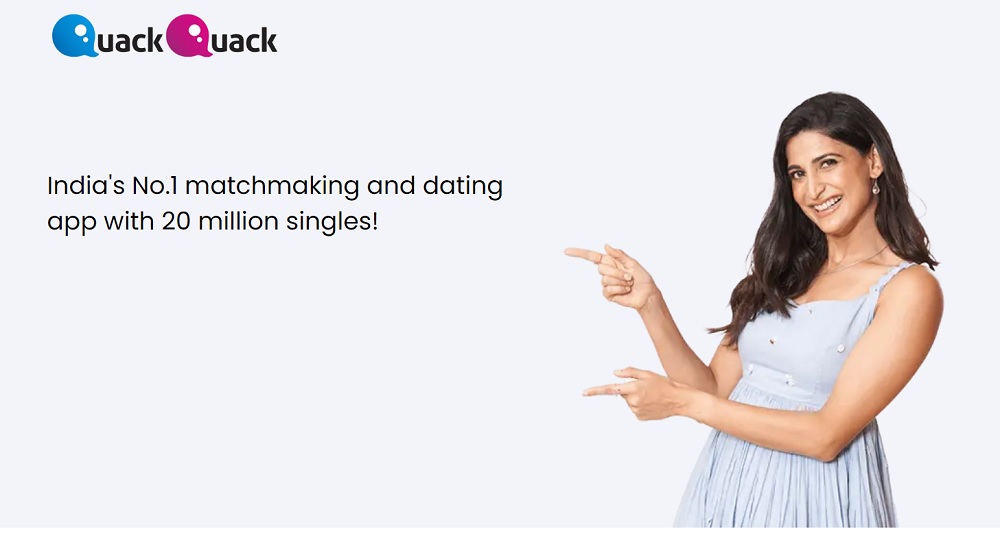 Most dating platforms on the Play Store and App Store are designed for international users. There should be an app designed for Indians, understands the Indian demographic, and provides features and appropriate user interfaces.
QuackQuack's more than 19 million users and over 10 million downloads resulted in more than 1.2 million matches last year. You can make new friends, go on casual dates, or find your true love.
QuackQuack allows you to connect with people all over India and find the perfect match in the Hyderabad area.
Features
You can chat before matching
Get a warning about suspicious profiles
Exclusively for Indians
Download QuackQuack From Play Store: QuackQuack
Download QuackQuack From Apple Store: QuackQuack
Also read: Best Free Music Apps For Android & iPhone
FAQ
1) Are Dating Apps in Hyderabad Safe?
The answer is yes. Dating apps are safe in Hyderabad. Many of them allow you to customize your preferences and get over a video chat to verify the authenticity. Moreover, they warn you of suspicious accounts.
2) Is Tinder the Best for Hyderabad?
The most widely used dating app is Tinder in Hyderabad, which singles seem to like.
3) Which Dating Apps Support Regional Languages
Regional languages like Telugu, Tamil, and Malayalam are offered via apps such as QuackQuack and Aisle.
4) Which dating sites and apps are secure for women and keep their information private?
Women can have a safe and secure dating experience using Bumble and Woo.
5) Is online dating worth it?
Yes, because you can go beyond your social circles and meet amazing people you might have never met.
Originally researched and published by creativesocialblog.com(c).