Creative Social and TED speaker James Stewart knows a thing or two about 3D.
Not only does his production company Geneva Film Co produce 3D spots for the likes of Toyota, Lexus and Sprint but don't expect his family snaps to be "flaties" either.
Here's what you need to know:
1 – Everything you see with your 2 eyes is in 3D.
2 – Digital has enabled the new 3D reboot – that's why it is better than the 1950's.
3 – 3D is a more visceral experience than 2D.
4 – It costs about 25% more to shoot a spot in 3D.
5 – It costs $50 – $100K to convert a spot from 2D to 3D.
6 – The audience retention of a 3D spot is 15% – 20% higher than the 2D version.
7 – 6 Million 3D TVs were sold in 2010. It took HD six years to hit that number.
8 – The Nintendo 3DS just launched. Glasses-free phones, tablets, web are next up.
9 – A basic glasses-free 3DTV costs $5K – the one you want is still $20K+ …today.
10 – In the future all digital content will be in 3D – so get in early!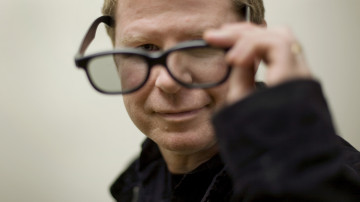 Some Geneva 3D cinema spots that you may have seen (here in 2D):
Lexus LFA "Pitch" 3D for TEAM ONE
Sprint "Male reversal" 3D for Goodby Silverstein
At Cannes Lions 2011, James will again be speaking at the SAWA seminar and
doing a 3D workshop.