Scandinavians are not known to be all that spontaneous. But hopefully that'll change with the SAS Globe of Fortune. (Basically the Wheel of Fortune for travelling, but with a social twist.)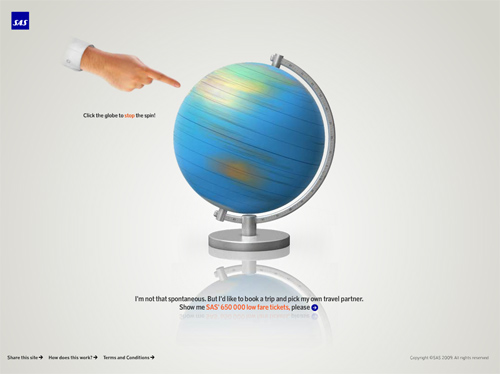 At sasglobeoffortune.com you connect with Facebook and spin away to get you randomly selected SAS destination and your randomly selected travel partner. You get 10 spins in total, and if you are spontaneus enough – you can win the trip that destiny has picked for you.
The neat thing is – you obviously get as many new chances to win a trip as you've got Facebook-friends (since you are on their Friends-list). In other words: Sharing is good.
So, time to get off Facebook and get som real face time? //Anders