Internet marketing has evolved so much over the years. And each day, new trends in social media are transforming the way individuals communicate and transmit messages to one another. By staying current on these ten significant social media improvements, you will be able to reap enormous benefits regardless of the niche in which your business operates.
So, Here are the must look social media trends for business.
1.Hold The Phone! Texting Is Not King
No, it really isn't. Texting is almost as old as cell phones themselves which is scary, right? Over the past few years, texting has been losing its popularity, with some people not even using their cellphones for texting anymore at all!
Even though this sounds like a bad thing, it really isn't as long as you're smart about what you do. If your business is targeting young people, then make sure that you've got a solid presence on the most dominant social media platform among them- SNAPCHAT.
2. Make Videos Of Your Products And Services To Attract More Customers
Video marketing has become one of the most popular social media trends in recent years, as an increasing number of individuals use their cellphones to watch videos rather than contact or text others!
Not only that, but they also have hundreds of millions of extremely committed fans who can watch their movies for hours on end without becoming bored, making this trend even more lucrative than ever.
What makes this trend extremely beneficial and successful is that if you create an outstanding video, people will watch it repeatedly without becoming bored. That being said, there is one critical point to remember while creating a video for your business: keep it brief, make it entertaining, and provide value to your clients, which should be the primary purpose of every single social media update.
3. Become A Meme Lord/Lori And Rule Your Domain
Because memes are more popular than ever on social media platforms such as Facebook and Twitter these days, everyone has attempted to create or share at least one meme during their lifetime, while also getting them suspended from school or even kicked out of the house for sharing memes that their parents or loved ones found extremely offensive.
Now is your chance to capitalise on this social media trend by going viral and generating massive amounts of traffic, since now is the ideal time to become a meme lord!
4. Stop Wasting Your Time And Money On Advertising
With Facebook being the best platform for advertising items these days, you can be confident that you'll effectively reach your target market as long as you know what you're doing and invest some time in crafting an outstanding ad campaign.
There are still more effective ways to earn money these days than simply placing advertisements on Facebook, including Twitter Promoted Tweets, Instagram Native Ads, and YouTube TrueView Video Ads.
5. Update Your Email Marketing Campaigns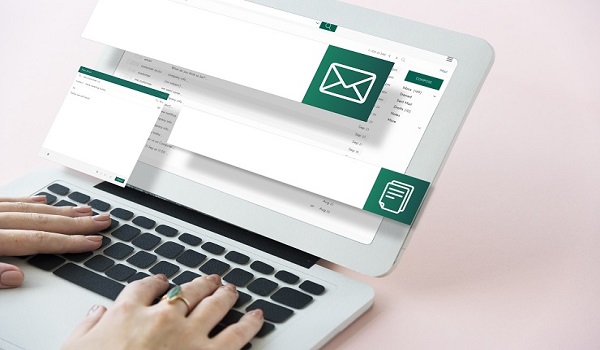 As soon as someone subscribes to your email marketing list, you should begin delivering them information that will assist to improve their lives in some way, which is critical because these emails do not have to be extremely lengthy or dull.
Simply send a message once every two weeks with recommendations on how to save money on items they frequently purchase, such as food and clothing, along with clickable links that allow them to promptly acquire what they need without having to conduct their own research!
Speaking of research, ensure that you have a great landing page where people can obtain something important for free in exchange for submitting their contact information to receive future gifts from you.
6. Create A Website That's Easy To Navigate And Use
If you want to attract as many visitors as possible to your business, it is important that your website is not only easy to navigate but also features a vibrant design with plenty of images that will entice visitors to stay and browse your site for hours on end without becoming bored or irritated, or they will simply leave and go somewhere else!
If you lack any marketing knowledge or are unfamiliar with website creation, consider using WordPress, as it is an all-in-one platform that includes everything you need to develop an awesome-looking website in minutes!
7. Update Your Business Cards
Business cards are still essential for anyone who is trying to make a living from their business or brand, but there's really nothing that says outdated than visiting someone's website and seeing the same old boring looking business card sitting on top of their desk like it has been for years.
That's why you should get some new, modern-looking cards made that not only contain your contact information but also include a cool image and/or slogan so that people remember your business by what they see on your cards.
8. Update Your Social Media Pages With Interactive Galleries
One thing I've observed about the majority of the social media pages I check these days is how they've gone nearly entirely photo and video-free, with only occasional text updates. That is why you must step up your game and begin producing interactive photo galleries filled with a variety of unique images that will entice visitors to click on each one.
If they see something great, such as an animal video or a hilarious video, it's really difficult for them to resist clicking on it, much more so when social media is such a fun area where everyone wants their friends to know what they're doing at all times of the day!
9. Update Your Content Distribution Sources
If you can't get enough traffic from just one content distribution source such as posting pictures onto Instagram or videos onto YouTube, then you should definitely be looking into diversifying your content by spreading out updates across all major social media channels as well as other mediums like blogging, podcasting or even just plain video-blogging on YouTube.
10. Update Your Content With New Topics And Ideas
Everyone gets bored with the same thing after a while, but if people see that you have repeat content and nothing new or interesting to share with them, they're going to lose interest in what your brand is trying to offer, because regardless of how great your older content or products or services are, people will eventually tyre of seeing them.
Make sure you're constantly coming up with fresh content ideas, like as publishing tutorials on how to accomplish particular things or doing surveys on various topics, to help keep your audience engaged in whatever you're promoting!
Takeaway
So there you go, those are the 10 social media trends that have been hot recently and will continue to be popular well into the near future, so if you want to stay on top of your game online by getting tons of traffic and followers each month, then just make sure you're using these tactics in your business.