It's no secret that Instagram is a big deal. It has grown to be one of the top social media platforms in recent years, and it's only continuing to grow. It's an easy place to get your work and art out there for others to enjoy. Whether you're a singer, actor, or chef, if you have an Instagram account, then it's possible that people are engaging with what you post.
What better way is there than promoting the things you love by getting more followers? And I'm not talking about buying them like some shady website will tempt you into- but doing simple actions online so that other accounts can see what amazing content they'll miss without following your page!
In this blog, we're going over how to gain more followers on Instagram in  a few simple steps:
Profile Picture
It might seem odd at first glance as many people neglect their profile picture because of its simplicity (or lack thereof), but it's one of the first things a potential follower will see. Make sure to present your best face in an artsy way that still looks like you and is of high quality, so that your profile stands out, and include a bio that highlights your talents.
Always have a great profile picture which represents who you are and what your account is about. This will help people immediately gain an idea of where they're headed when they click on your page!
Hashtags
Utilizing hashtags is an excellent tip for those looking to increase their Instagram followers! Utilize popular hashtags that are relevant to your Instagram posts so that those who browse them will see how awesome your content is and will be enticed to follow you!
Alternatively, if there are no appropriate tags for the type of posts you publish, create one yourself using keywords relevant to your niche—this way, other accounts similar to yours will discover it when they conduct a search for those terms.
Posting Consistently
It doesn't have to be anything fancy: simply post something whenever you feel inclined or have time. If it's of high quality, it means that even if followers are unaware of your account, they're bound to learn about it eventually, as there will always be someone else liking what they saw on their feed.
Advertising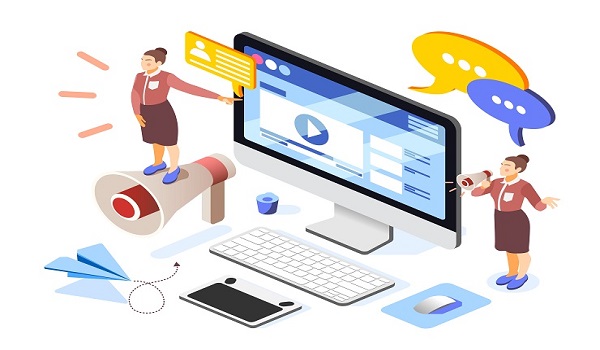 The most effective method of increasing your Instagram followers is through advertising! You may not want to spend any money, but the fact is that an advertisement can go a long way for those who are just getting started and require a large number of followers quickly so that people take notice!
Whether it's an app like Follow Adder or a Facebook post-purchase campaign, there are numerous ways to promote yourself and generate interest in your work. This will also direct them back to your website, which can result in an increase in traffic and sales for those who sell products online.
Networking With Other Influencers
This one isn't as simple as posting once and then waiting for the likes to roll in. You'll need to follow other accounts consistently, comment whenever you feel like it or have an opinion about something they post, and interact with them as well.
Posting Quality Content
Remember that the higher-quality content you publish, the more likely it is that followers will discover something they enjoy with a quick glance at your profile page. This is not to say that if all of your posts are of high quality, there is no room for experimentation; however, some tasks require practise or skill, which can make them appear intimidating when first starting out.
Engage With Other Accounts
Whether through likes and comments or direct messages, engage with other people's accounts and express your appreciation for their content! Other people will almost certainly notice if you begin liking their content, which may prompt them to visit yours.
Engaged followers are more valuable than raw numbers because they are more likely to make a purchase, follow your work, and/or share your posts with their friends.
Follow Followers
Speaking of following others, start by following accounts that are similar to yours and have a strong amount of followers already. When someone follows you back (it happens!), then do the same thing with their account until all of your followers are related to what you post,
Grow Your Network
Utilize your newly acquired social media influence to share your content on other platforms, such as Facebook and Twitter. This is an excellent way to grow your following because when it is shared with friends, they will be more likely to follow because the content will appear familiar or interesting to them.
Don't Forget To Be Patient
There are plenty of apps that can help in gaining more followers on Instagram, but don't let them become an obsession! They're not going anywhere anytime soon, so if it takes time, then just keep plugging away at your account until you get those numbers where you want them. And remember: patience is key!
Comment
The final tip for increasing your Instagram followers is to start commenting! It may seem insignificant, but it's a simple way to interact with other Instagrammers.
A good comment might be "nice photo!" or something else that appears relevant and genuine—the goal is to demonstrate interest in their account by initiating conversation.
Takeaway
It doesn't matter if all you post about is how much coffee you drink or where your next travel destination will be- there are still ways for people to find out about your account even without liking a picture.
In the early stages of your account, you might want to work on commenting and engaging with other accounts as well as following others who are similar to yours.
Additionally, keep in mind that there is a plethora of apps available for assistance, but they should never become an obsession, as Instagram is not going anywhere anytime soon! Maintain your good work—patience truly pays off in this case.
Good Luck!