Do you ever feel as if you're just scrolling through your Facebook feed, each post making you feel worse about yourself? Are you fed up with watching the same people succeed on Instagram while you struggle to make ends meet?
While we all know that social media can be a truly wonderful thing, it does have some drawbacks. There are numerous reasons why people burn out from social media use, but the most common is that they have spent too much time on it.
Social media has become ingrained in our daily lives. We're all familiar with the sensation of logging in and discovering 30 notifications waiting for us, or receiving an endless stream of messages from friends on Facebook Messenger. It's extremely easy to become burned out from social media use, and it's critical to look after yourself to avoid reaching this point!
This blog post is for those who are sick of social media burnout. We'll discuss five strategies for reviving your online world!
What Is Social Media Burnout?
Burnout from social media is a common occurrence for people who spend time on social networks and blogs. This can occur if you spend an excessive amount of time online, particularly on your mobile device, which means you are draining the battery more frequently than usual.
Social media burnout occurs when an individual spends so much time on social media that they lose interest in their work or become overwhelmed by their responsibilities.
When someone suffers from social media burnout, they may become unmotivated to engage in any activity. They may lose interest in activities that bring them joy and contentment or have difficulty concentrating on their work as a result of the online distractions.
Effective Ways To Avoid Social Media Burnout
Social media burnout is becoming a growing problem for people who use it constantly and struggle to maintain their self-esteem as a result of how social media can sometimes affect moods negatively. Here are some strategies for avoiding or dealing with this sensation.
1.Know Your Limits And Set Boundaries
Social media can be a perplexing beast. It's natural to believe that you have control over your online persona, but then it becomes more real than you anticipated, and the guilt sets in. The most effective way to avoid social media burnout for mental health is to establish personal boundaries that prevent you from spending all of your time on social media behind a screen.
Knowing your limits is the first step toward avoiding social media burnout. If you're someone who enjoys checking the phone for notifications or scrolling through Instagram feeds, determine how much time you can spend each day on these activities without feeling guilty or mentally exhausted.
The next step is to establish clear boundaries with yourself regarding when you will use the apps guilt-free and stress-free. For instance, if I decide early in the morning to allow myself only 20 minutes of scrolling through my Twitter feed before getting out of bed, I'm less likely to burn out from constantly checking everything throughout the day. Adding additional restrictions in this manner can help ensure that we do not overdo our social media usage.
2. Take A Break When You Need It
It's okay to take a break from social media! If you're feeling overwhelmed, distracted, or burned out, it may be time to take a break. Take some time off and reflect on what is truly important in your life. Your physical health is important too; get up and walk around for five minutes (or more!) when your eyes begin to feel tired. The purpose of taking breaks is not only mental liberation; it is also about preserving our bodies in order to live longer!
Do not feel obligated to respond to every comment; not everything is worthy of your time or attention. Establish a posting schedule that works for you so that others can anticipate when they will receive an update from you and contribute to the buildup of anticipation. Allow yourself time away from social media if necessary to recharge! While social media is intended to connect loved ones, excessive use of anything, including Facebook, is detrimental.
3. Go Offline For A Short Time
It's hard to imagine, but going offline for a short time can help you feel more refreshed. If you're feeling stressed by social media and need a break from it all, consider taking at least one day off each week where you disconnect from your devices entirely. Taking this time to unplug will allow you the opportunity to enjoy other things that are happening around you or with others in person rather than being stuck on social media.
Simply give it a day or two and notice how refreshed you feel!
4. Keep Track Of Time Spent On Social Media
Tracking your time spent on your devices is an excellent way to ensure you're not wasting too much time. This will enable you to determine whether certain times of day or days result in increased social media usage and then take appropriate measures to reduce it.
This can be accomplished by downloading an app such as Moment, which keeps track of how much time you spend on each of your devices. Alternatively, you could do it manually by keeping a timer handy and noting how much time has passed as well as which social media platforms were used. After one day is up, for example, add up the total hours you've spent browsing Facebook or Instagram etc., in order to see if any changes are necessary.
The point is that this will enable us to monitor our usage and make necessary adjustments!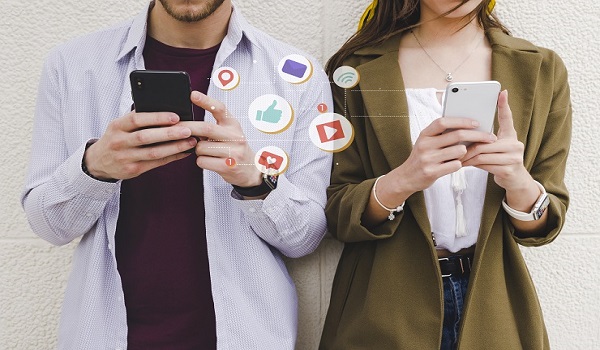 5. Turn Off Notifications
We are constantly notified of new posts and activities. It's hard to get away from the constant buzz without feeling like you're missing out on something important or fun. Turn off notifications for social media sites so that you can enjoy peace and quiet when needed, feel less anxious about what others might be doing, and use your time more wisely.
Tip: If you need to stay informed, create a schedule for when and how frequently you will check in. This way, you won't be constantly tempted by notifications or have the impression that something critical requires your attention.
Takeaway
The methods outlined above will provide you with helpful tips on how to avoid social media burnout while remaining engaged online and maintaining an active presence on all favourite social media platforms. By sharing the various ways one could prevent burnout without neglecting social media altogether, we hope it will help our audience find fulfilment both offline and online!
These tips should also give you ideas on how you could deal with your own feelings around social media burnout, so you don't have trouble maintaining self-esteem.