12 Digital Marketing Channels To Grow Your Business In 2022
Digital marketing, or online or internet marketing, is the Holy Grail for modern-day business entities to attract more clients and increase sales.
It may come to you as a surprise, but the global digital marketing market was estimated at USD 350 Billion in 2020 and pacing at a CAGR of 13.8% to reach the USD 786.2 Billion mark by 2026.
You need a digital marketing plan to keep one step ahead of your competition as more and more businesses to move their operations online and new ones start every day.
However, if you think that you have to make an excellent website, post a few blogs with optimized keywords, and the job is done, you are wrong.
Digital marketing is an ocean that is constantly expanding, and the idea of "one size fits all" doesn't apply here.
So, here in this article, we will tell you what digital marketing is, how it works, and the best digital marketing channels for promoting your business.
Digital Marketing: The Most Influential & Result-Oriented Marketing Strategy
Digital marketing is a strategy that entails several sub-strategies under one umbrella to promote products or services via different digital platforms.
In digital marketing, businesses of all types can use search engines, social media platforms, emails, and websites to reach a wide range of customers that transcends local and even national boundaries.
In simpler words, if you want to increase your company's brand awareness at a grander scale and promote your products or services, you will need to increase your online presence. The more people will see you online, the more they will want to use your products or services with you – and that's the general idea of digital marketing.
12 Digital Marketing Channels To Grow Your Business
To become successful at digital marketing, you will need the use the following digital channels to promote your business :
Content Marketing
SEO/ Search Engine Optimization
SMM/Social Media Marketing
Paid Advertisement
Influence Marketing
Email Marketing
Instant Massage Marketing
Video Marketing
Audio Marketing
Mobile Marketing
Affiliate Marketing
Virtual Reality Marketing
1) Content Marketing
If you want to educate your visitors about certain products or services, you need to write down the right points with an easy yet informative approach – and that is where you will need powerful content.
Businesses can only take charge of the market if they have the confidence of their customers, and you can do that with the right content marketing strategy in place.
When planning your content marketing strategy, remember the following 3 points:
Make sure you know the persona of your audience
You must comprehend the goals of your customers
Become a reliable source of information by doing research and posting unique content
2) SEO – Search Engine Optimization
So, you are very good at creating content, but will it be enough to reach a wide audience? – Not without the SEO or Search Engine Optimization strategy.
SEO primarily works under the methodology of Keyword research.
When someone looks for something on the internet, they only type a few words, not the entire list of things. For example, someone looking for a tuxedo is most likely to write "tuxedo shop near me."
So, if you own a tuxedo shop, you need to create well-optimized content with the most-searched keywords.
Though it needs continuous look-up, SEO is undoubtedly the best way to attract organic traffic.
3) SMM – Social Media Marketing
As the term implies, marketers leverage social media sites like Facebook, Twitter, and Instagram to strengthen their online presence and raise the perceived value of their brands.
The success of a social media marketing strategy is based on the following factors:
Connecting with people
Interacting with people
Gathering customer data
With the right social media marketing strategy in place, businesses can influence the habit of their customers.
You can improve your Social media marketing strategy by using the following tactics:
Targeted advertising
Interactive chatbots
Personalized customer experience
Social media influencers
4) Paid Advertising
The top 3 digital marketing strategies mentioned above are free (as long as you don't involve professional SEO services). But now comes paid advertising, where you must participate in an auction to buy online ad spaces on a specific platform.
While organic traffic is the most reliable way of increasing your conversion rate, it is competitive. So, it's always better to have an alternative strategy to place you at the top of the search results.
For example, if you type "jumpsuit" on Google, you will see several thumbnails at the top of the search results with Jumpsuit images and search results. You will be redirected to these marketplaces that sell jumpsuits online if you click on them. These online retailers have invested in paid advertising.
5) Influencer Marketing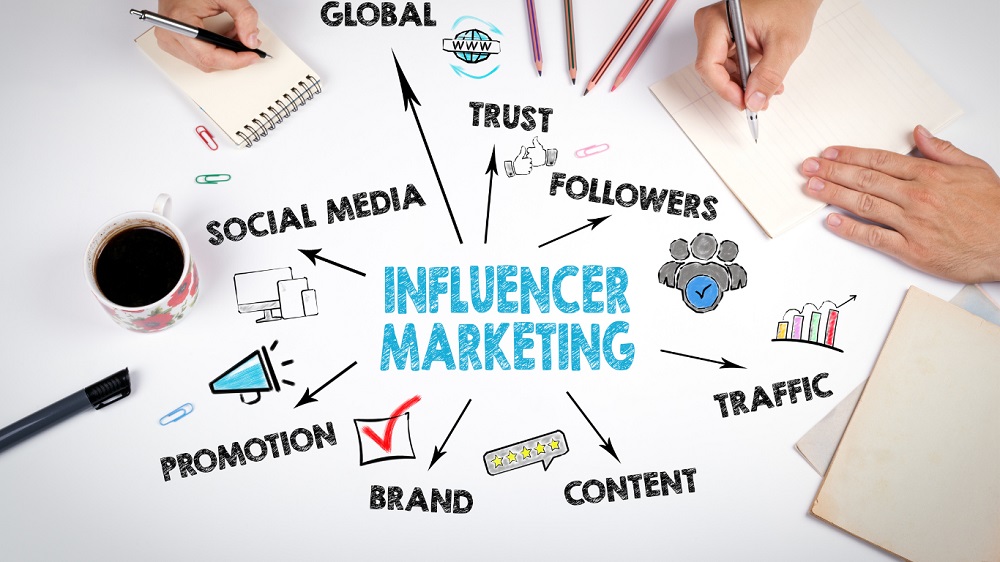 Influencer marketing is related to social media marketing, collaborating with or paying social media influencers to promote your goods or services.
Estimated at USD 1.7 Billion in 2016, the influencer marketing industry has grown almost ten times, and in 2022, it is estimated at USD 16.4 Billion.
Several social media channels or individual social media influencers can promote your brand to its long list of followers.
6) Email Marketing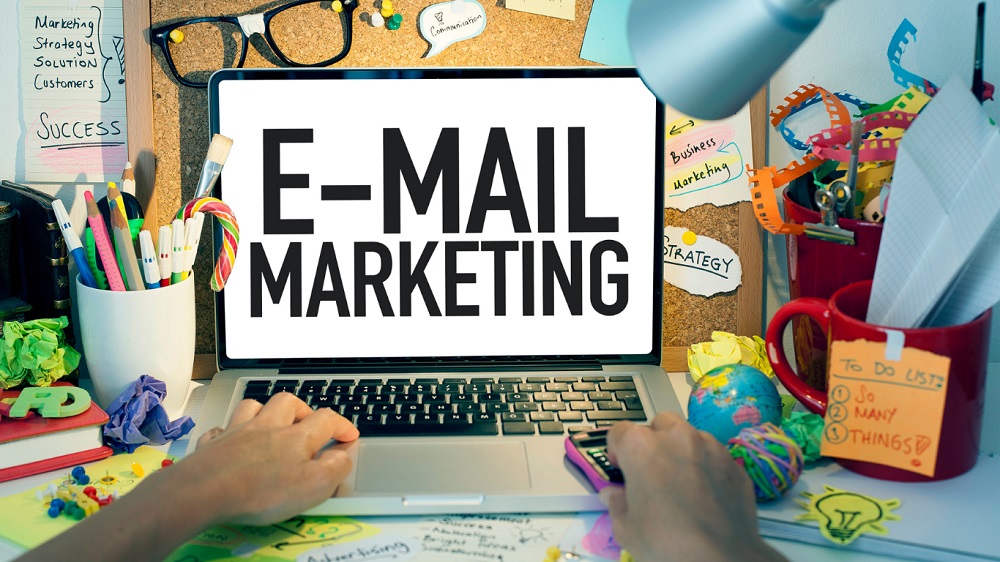 While rumors can be heard about the inefficiency of Email marketing, you can still use it to keep your customers informed about your products or services.
Through Email marketing, you can send regular updates to your customers. You can also automate the email marketing procedure, but make sure not to spam them with irrelevant content.
7) Instant Message Marketing
In this fast-paced world, instant messaging allows you to connect and communicate with your customers immediately and conveniently.
The instant messaging strategy offers more direct communication than sending emails. These days, most people use WhatsApp, Telegram, WeChat, and several other online messaging apps, and companies must use them to share product or service updates, offers, and chat support.
8) Video Marketing
Video marketing is one of the finest methods to convey your company's viewpoint and ideas to the public.
Video marketing is nothing new, but since the inception of YouTube, Facebook, Instagram, Twitter, and several other social media platforms, businesses can now simultaneously engage and educate their customers.
Besides, a Video marketing strategy can also boost your SEO strategy. Customers are likely to spend their time and trust a brand online that shares video descriptions and tutorials on their websites and social media platforms.
9) Audio Marketing
Audio marketing is an extension of a nicely placed digital marketing campaign where you use audio ads through radio and Podcasts. Audio marketing also includes voice search optimization for your website.
One way of doing it is by buying ad slots from the most popular radio stations. Another way of doing this is to make Podcasts regularly and educate your customers about your products and services.
10) Mobile Marketing
One of the most important digital marketing tactics is mobile marketing, which entails grabbing mobile device users' attention.
With the right approach, mobile marketing can help you attain clients or potential clients with time and location-sensitive information. It will help your business understand a customer's needs and offer those particular services.
With more people using their mobile devices to buy products and hire services, mobile marketing is getting more prominence.
11) Affiliate Marketing
Affiliate marketing is an omnichannel strategy where you pay a nominal fee to others to promote and advocate your products or services online.
Indeed, Affiliate marketing has its links with influencer marketing. In this strategy, influencers will promote your brand online with a buying link. If the visitors buy your products or services from that link, the influencer will get a percentage of the sale, while you will get a converted client.
Besides influencers, several people participate in such affiliate marketing programs to earn passive income, so you will always have options.
12) Virtual Reality Marketing
Virtual Reality is on the rise and is now widely used by top business entities. Instead of reading the content or watching videos, viewers can now get a more interactive experience about your products through Virtual reality marketing.
By offering a more immersive and realistic simulation, Virtual reality has gradually become the face of digital marketing.
The Worldwide VR market is estimated to reach USD 6.71 Billion by the end of 2022, while the AR and VR market combined is expected to go as high as USD 220 Billion by 2028.
Conclusion
We have mentioned above that the idea of "one size fits all" doesn't work in digital marketing. But we have mentioned the key digital marketing channels that can make or break your business in this digital era. Therefore, we strongly suggest you conduct studies and implement the marketing methods that will work for your company.