We're very excited to announce our first global event 2015 – CS Fresh.
Taking place inLondon on 14th +15th May 2015, it will bring together the freshest talent and most brilliant minds across the creative industries of today; a group that will, without doubt, be defining and setting the pace for the creative world of tomorrow.
Kicking off with a day and a half of curated talks, activities and workshops featuring an unparalleled lineup of the most fascinating minds and creative boundary busting businesses London has to offer. This uniquely catalytic environment is rich, fertile, creative soil that breeds a mutual exchange between participants on stage and people in the audience. With the ability, and desire, to grow the smallest morsel of an idea into a world-class creative proposition, this event will be anything but a one-way conversation as our world-class speakers impart their creative strategy and experience directly into the imaginations of the fortunate forty attendees.
Representing some of the most pioneering businesses within the creative industries, the CS Fresh advisory board has been brought together to help us select incredible speakers and recruit a group of attendees that represents the freshest, most exciting minds across creative disciplines.
ART Sam Summerskill, London Director of Bernstein & Andriulli, premier creative artist management agency
MUSIC Alex Lavery, Founder of Pitch & Sync, unlocking the power of music
FASHION Harris Elliott, Creative Director / Stylist / Designer, Return of the Rudeboy 2014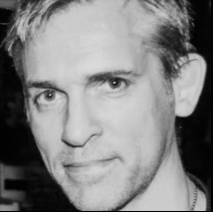 GAMING Stephen Bliss, Senior Artist, Rockstar Games, Grand Theft Auto series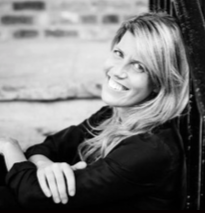 NETWORK Pip Jamieson, Founder of The Dots, aka Linkedin for the creative industries
Who should attend:
> Senior level creatives (Creative Director level or equivalent)
> Business founders & leaders
> Independent creative minds
Three reasons you can't miss CS Fresh:
> Two full days of curated inspiration; talks, workshops, activities and experiences you'll never forget.
> A unique opportunity to connect with the most exciting, game-changing minds from across the global creative industries.
> This year's best chance of becoming part of Creative Social. Attending CS Fresh will ensure you're invited to all future CS Global events and much more besides.
Cost & booking:
£500 (+vat)
> 2 days @ CS Fresh
> Thursday group dinner & Friday group lunch Price does not include flights or hotels
CS Fresh is strictly limited to 40 attendees (the perfect tribe). We advise people to confirm attendance as soon as possible to avoid disappointment.
Creative Social is global and we aim to have over 50% of attendees from outside the UK