Drumrolls and fireworks… for all those unlucky ones who couldn't come to our first ever CS Sessions or didn't manage to get a ticket… Here's what happened, in a nutshell (it's quite a big nutshell).
Perhaps a little earlier than some would have liked, our rowdy audience of marketers, industry people, fans of the trade and other rascals made their way to the infamous Shoreditch House, which sat glistening in the early-morning rain. (Oh yes, nothing like an early start and pouring rain to motivate the masses.)
But Shoreditch House wouldn't be Shoreditch house if it couldn't make everything better. The fourth floor beckoned with freshly squeezed orange juice, beautifully presented fruit, mini Danish's (yum!) and, most importantly, tea and coffee. Like contented cats in the sun we grab our fill of breakfasty goodness and make ourselves.
After a short intro from Mark Earls, aka the Herdmeister (@herdmeister), Alfie Dennen (@Alfie), from Art Public took to the stage and eased us in gently with some 1984 meets romcom…
Imagine an in-eye camera that analyses all reactions your date has to what you say and how you act – who needs game when a device can figure it all out for you? Who knows, with technology developing at record-pace, tools like this may be reality in the not-too-distant future… (see the clip here). You can take a look at Alfie's Prezi here.
From dating to play-dates, Hide and Seek's Holly Gramazio made our old Scrabble board look very sad indeed. At Hide and Seek they play on a much larger scale, with buildings that are sentient and can see, smell, hear and feel. You'd better make sure you're on your best behaviour with this one, otherwise you'll put the building in a foul mood. In 'The building is…", our main player the building gives you a label (maybe swanky ballerina or treacherous baker) and according to its mood may call you back to soothe its nerves. Thousands of yards of cable and wires and some incredibly nifty technology went into making this kick-ass project reality.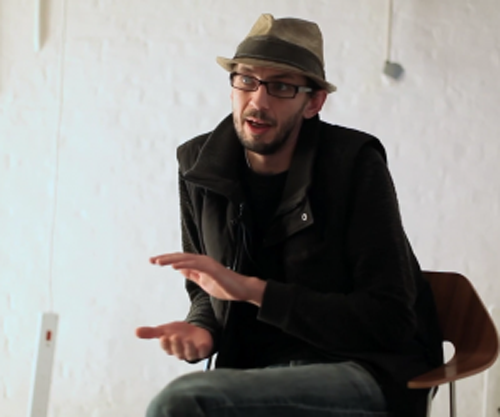 A little dose of playfulness lead us straight into some rather heavier machinery. David Bausola is nothing if not a genius and he brought with him a hint of mad professor. As the Berlin-residing creative technologist started talking, we were completely certain that the things we were hearing were absolute gold dust. A glimpse of technological magic. Alas, as so often with brilliant people, it is rather difficult to transpire to other people how things actually work. What I managed to glean is:
1. There is a thing called mumblr: it takes sites and strips them off all the unnecessary words, then it glues it all back together. Silly, but brilliant. Have a go.
2. Weavrs is shithot and pretty ground-breaking – it creates digital robots based on social media and other stuff, which will gather data for you. It's incredibly smart and just a little beyond my cognitive abilities. But see for yourself.
Heavy stuff, but sometimes the light version just won't do the job – much like with cheese.
After a little coffee break in good traditional English style (I'll have another one of those Danish – thanks!), Mark Earls herded us all back to our seats and rang in the second half of the showdown.
Google Lab's Steve Vranakis entered the ring and told us all about their newly revealed Google Web Labs exhibition at the Science Museum. Not only did they develop a groundbreaking set of interactive experiments for the exhibit, but are also about to launch Labtags, a technology that will let visitors check in at the different stations and later review their Web Lab journey in the comfort of their own homes. Not bad eh!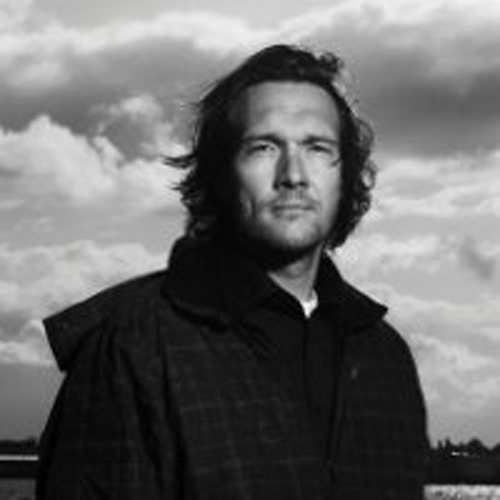 Also not too shabby was Marvyn Ten Dam intro line: "Toilets that count every drop and cars that love to be shouted at." – oh yes, a little Dutch flair can never hurt. Mervyn's agency Achtung! developed a campaign to stop people confusing canals with toilets during festivals. Cos that's just gross. By creating a competition between adjacent toilets as to who pees the most, they managed to wean people off canals and lure them into the actual loos. For some more Dutch-made madness, check out Achtung!'s scream-fuelled cars.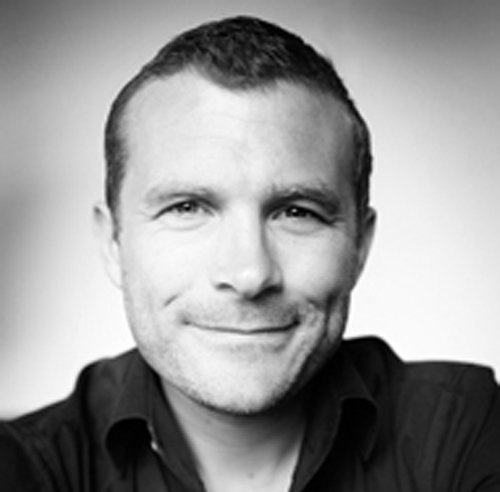 Boundless inventiveness continued as Sam Ball (@SamuelBall) and Dave Cox (@c0xy) from Lean Mean Fighting Machine stormed the stage with some crazy cool shit. A T-shirt that analyses your Social Media compatibility with the person you're shaking hands with and glows red or green accordingly. A belt that tells your body where north is and pretty much gives you a sixth sense. And finally: a device that enables you to control processes on your computer through your concentrated brain waves. Mind-boggling!
And it didn't stop there… Our next speaker Perry Price of Dare-Labs-fame brought us fairies and his mum who uses technology to investigate mushrooms in her garden."The desire to see fairies is a universal one" he said, and showed us how this can be made possible using Augmented Reality technology: you draw a basic fairy-shaped doodle, scan it with the fairy-app and voila! A fairy will be flying around on your screen. Magic!
Last but by no means less magical was Tony Högquist, founder of and Creative Director at Perfect Fools. They get up to all kinds of crazy things up there. Like building a café (Kauko) whose interior is remote-controlled via the internet. Spillage alarm! Or building a screen with all pixels made up of sneakers. Don't try this at home kids – you may underestimate the weight of hundreds of sneakers… eeek.
So there we were. The end of a mind-blowing session full of inspiration, inventiveness, fireworks, brain waves, banter, shit chat, tea, coffee and pastries. What more can you want? Well, you can check out some photos here. For more detailed overviews of what went down on the day, watch the filmed version which we will be posting this week, or have a sneaky peek at the speakers' slideshare: