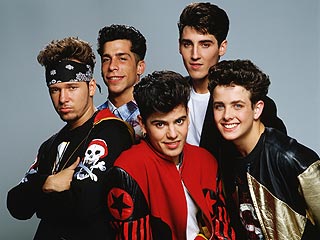 This is the final post in a series of posts on the evolution of the agency landscape (following "Can the UK can be the next digital production hub, "what are digital agencies doing to ensure that they are not becoming the next dinosaurs" and "The evolution of agencies not born of the Digital Era"). While the advertising industry has been turned upside down over the last few years as a result of the rise of Social Media, potentially changing the communications landscape forever, there has been an emergence of a new kind of agency – the social media agency. This phenomenon very much reminds me of the early days of digital, where young upstarts like Profero (I was 26 when we won our first £1m account while the founders, Wayne and Daryl were 24 and 26 respectively) were able to quickly grow a successful business simply because we were meeting a gap in the marketplace.
Chris Buckley, Director of Headstream concurs "There's certainly a sense of déjà vu around the hype and mystery surrounding social, particularly in the early days. Also familiar is the scramble by agencies to get involved and to hire in 'social' skills. However, there are some differences including greater diversity in the types of agencies getting into social, and the sense that the window of opportunity has been much shorter than that for digital. We think the latter is for a couple of reasons. Firstly, a lot of agencies were slow to the digital party, and aren't going to make the same mistake twice. Secondly, brands have also been much quicker to embrace social media, and have started building up internal knowledge and skills. This has put pressure on agencies to evolve their offerings to keep ahead of a knowledgeable client base.
Robin Grant, Managing Director of We Are Social added "Looking back, you can see a similar pattern. During the ten years from 1995 to 2005, digital agencies stole a march on above-the-line agencies by building bigger, better and more motivated specialist teams, thereby innovating faster and developing a critical mass of best practice that accelerated the gap between them and their offline competitors.
Specialist social media agencies will do the same to the tradigital, above-the-line, media and PR agencies trying to catch-up this time around."
So which agencies have best taken advantage of the opportunity? Why do they exist? What do they offer clients? And how are they different?
There is no doubt that one of the reasons for their existence is that they are filling a gap that has been caused by the existing agencies being slow to react. When I first looked at Social for Profero, we actually decided that Social should simply part of how we operated not a separate department. This was reiterated in a subsequent post by Jonah Bloom the then editor of AdAge who said Dedicated Social Media Silos: That's the last thing we need.
Two things drove us to the conclusion that it should not be separated:
1. It was an evolution of the way people communicated and therefore should be at the heart of communications strategy
2. Many of the things that clients were coming to us with, were operations that we believed should sit at the heart of the client and not sit with an agency. If we created a department, it would be in our interest to handle activity which was not in the best interest of the client
Again Chris Buckley concurs and see this as one of the biggest challenges is that "brands need to avoid treating social as a silo, both from a communications and an organisational perspective. On the communications front, we believe brands get more out of social if they embed social into the marketing mix rather than treating it as a standalone channel. Similarly, brands will benefit if they see social as a way of thinking, an attitude that can be incorporated into multiple areas of a business, rather than setting up a separate department."
But I think it would be wrong to suggest that Social Media agencies just exist to fill a gap that the other agencies will simply fill eventually. There is no doubt that they are bringing new skill sets to the party and the smart clients will be the ones which can bring the right skill sets into a collaborative infrastructure. For example the likes of 1000Heads and We Are Social are bringing new skill sets to the party like to support conversational/WOM marketing (blogger outreach, managing online communities) and have flourished as a result.
And they are not stopping there. We Are Social also offer Research & Insight and Consultancy and join agencies like FreshNetworks, Grape Digital and Headstream in offering services across the whole Social Media landscape. These go across the whole business and go far beyond just communications.
The agencies I asked are under no illusions and still see some major challenges ahead. Audrey Hingle, of Grape Digital said "the biggest challenge we still see is that of fear and misunderstanding. A lot of brands think they can avoid social media and it will just go away, but it won't! Brands need to understand and utilise social media, or hire someone who does (like us!)"
Robin Grant adds "It's still unclear to most businesses how important social media will turn out to be, making it hard for them to make the internal changes required to compete in this new world. Social media affects all areas of a business, and it's very hard for organisations with traditional departmental silos and budgetary arrangements in place to deal with properly.
We're starting to see our clients start to make the hard decisions at board level in order to make these changes, just as on a smaller scale, businesses learnt to deal with digital 10 years ago."
And what of the importance of Creativity in Social strategy. Chris Buckley comments "we don't believe that all good social campaigns are based on great creative. They need to come from thinking that's inherently social. The old creative toolkit consisted of words and images, which expanded to include interactivity when the digital age hit. Now we live in social times, we also have time, location and data to play with. In addition, there are multiple types of value that can be associated with content, and we have three channels at our disposal that we believe enable social: online, mobile and experiential. These elements can be combined in a multitude of ways, but one of our favourite examples from last year was the Jimmy Choo Foursquare Treasure Hunt that was based entirely on a concept, not a visualisation of an idea, and made great use of the new toolkit.
However I don't think anyone is saying that creativity is not important within Social. As Robin Grant says "Creativity is fundamental to any agency's offering. Hopefully we're able to focus that creativity through a social lens in a way that others can't". James Whatley adds "Creativity in social is paramount as fundamentally, this isn't an advertising world. 30sec TV spots may be a great spark of conversation, however the real work comes in when you're planning 6-12mth narratives that will build long term relationships between brands and consumers. This is where creativity is key."
And certainly no-one is saying that advertising has been usurped by Social media and I would argue that in fact social has brought a brand new lease of life to tv ads as best exemplified by the Old Spice work which shows how we have moved from a world of story telling to one of story building. Tim Denyer comments "Social has simply provided advertisers with opportunities to do more than just broadcast to people in certain campaign periods. Simply taking insight from the great unprompted focus group of conversations in social or using advertising to start new conversations then carrying them on through social are such quick wins to making advertising even more relevant than ever before"
Charlie Osmond, Fresh Networks goes on to say "We expect that internet-enabled TVs (predicted to be mass market by 2014) will offer advertisers enormous opportunities – allowing viewers to "like" an advert and see which of their friends have also.
Technology such as QR codes are still to make the mainstream, but we expect them or something similar, along with RFID, to take a more prominent role, giving advertisers shortcuts to social."
I also think that one of the challenges the social agencies will continue to have is where they fit in the mix and what they are offering above and beyond their existing relationships. And if you just look at the 5 agencies featured here, they all have a different positioning and this can be confusing to clients. However this is no different to the digital agencies – a couple of years ago I sat on a roundtable with about 8 of my peers and we all described our offerings a something very different.
Irrespective I totally believe that these agencies are providing real value to the clients they work for and while perhaps the scale achieved by these new independents will not be that of their digital counterparts, I am sure that they will help determine the overall communications landscape and the agency of the future.
The Brands They Feel are doing it well
Best Buy
Tim Denyer: "In-store they display online user review ratings on products. It sounds so simple but is such great social integration and hats-off to the people that pushed it through as they are really demonstrating their commitment towards Best Buy as a social business. "
Dell
Charlie Osmond: "Their web-based peer-to-peer network acts as an online support community for their customers. This community allows Dell users to ask questions of each other in addition to approaching technical support staff directly. This means that common problems and simple fixes are often solved through peer advice, thus directly decreasing the workload for technical support staff."
Chris Buckley: "Following their 2005 'Dell Hell' experience where the blogosphere came down on the brand for its customer service practices and product quality, Dell has adopted the view that listening to customers can make it a better company and has transformed the way it interacts with its community. One example of this new interaction is the IdeaStorm platform, where customers' views and ideas are taken on board with the Dell teams in the areas of product development, marketing and sales strategies. Crucially, Dell is transparent about which ideas go on into development and which won't."
Giff Gaff
Chris Buckley: Giffgaff is part of the O2 Telefonica family launched in 2009 and some of their business functions are performed by their customers. This in turns allows them to keep costs low and provide a cheaper service to their customers. In that way they have successfully created a win-win relationship where brand and customers benefit. Giffgaff's view is to embrace the power of the community. For them, if the community succeeds, the company will succeed, and vice-versa.
KRAVE
Tim Denyer: Kellogg's used on pack to drive people to social. You can picture any teen eating their cereal whilst on their mobile or people at their desks at work with access to social. So right audience, right channels at the right time. They are now able to have the right type of conversation with their audience and find out more about what people want from KRAVE.
Pepsi
Robin Grant: Pepsi's global marketing team, in the form of Bonin Bough and Shiv Singh, are making a lot of the right noises when it comes to social media, with Shiv's thinking around real-time marketing in particular standing out compared to other brands.
Zappos
Probably THE Social media case study although in reality it is actually THE customer services case study. Given that we will be visiting Zappos at CS Vegas, Zappos is going to be the subject of its own post sometime in the near future.
Also worth checking out the Social Brands 100 Report, which is a ranking of brands that have embraced social activity in a meaningful way.
The Agencies Who Participated
Agency: 1000heads
Positioning: Word of Mouth
Number of employees: 80-100
Key clients: P&G, Nokia, Mars
Date Founded: 2000
Agency: FreshNetworks
Positioning: Specialist social media agency
Number of employees: 35
Key clients: 3M, Allianz, Cabinet Office, Jimmy Choo, RS, Telefónica
Date Founded: January 2008
Agency: Grape Digital
Positioning: A full service social media marketing company
Number of employees: 8
Key clients: Fiat UK, Agent Provocateur, Southern Comfort
Agency: Headstream
Positioning: Social Brand Consultancy
Number of employees: 12
Key clients: Activision, Mecca Bingo, Leadership Trust, Aviva Healthcare, Skandia, News Corp, Jobsite
Date Founded: 2006
Agency: We Are Social
Positioning: Conversation agency
Number of employees: 90
Key clients: Tesco, Orange, Heinz, Hotels.com, Unilever, Eurostar, Coca-Cola, HP, Jameson, Nestle
Date Founded: June 2008
Some of their work:
Agent Provocateur Case Study
Call of Duty Black Ops
Disney / Nokia: Tron social engagement from 1000heads on Vimeo.
Social media case study: Jimmy Choo
View more presentations from FreshNetworks
Marmarati by We Are Social