The purpose of a company social media account is to connect with current and prospective customers. Your company social media account is a great way to establish your brand's personality. Your posts should be informative, entertaining or educational and should include information about your products/services.
A social media account keeps businesses informed about their customers' needs as well as current industry trends.
If you are new to social media, it is vital to understand that you will not achieve the desired results unless you consistently update and refresh your account.
Before you create a company social media account, there are a few things you should know.
So, here we go!
##1. Define Goals
Are you looking to sell products, get feedback on the company's product or service, promote events or purposes? Once you've established those objectives, it'll be easier to develop a content strategy and determine how frequently posts should be published. This will also assist in determining the types of content that are most effective for each objective.
While defining these goals, keep in mind who your target audience is. You want them to understand why they should follow your page while also determining which ones may not be interested in the current objective you're pursuing.
##2. Make A Plan That Works
There are numerous tools, programmes, and templates available to assist you in planning content for your business's social media accounts. These include Hootsuite, Bufferapp, and CoSchedule, all of which allow you to schedule posts into specific time slots while also taking into account the type of post, such as using specific Twitter hashtags to increase visibility.
Bear in mind the holidays! It's always a good idea to create marketing calendars that include important dates throughout the year, such as national holidays – even if they don't directly relate to your business, at the very least consider when these types of events might have an effect on future customers.
##3. Content Is Important
This will serve as the foundation for your social media account, so it's critical to ensure that you've created enough content in advance. If not, there may be a lot of idle time, and if posting occurs frequently without new content, followers may begin to believe they are receiving spam messages or advertisements.
Additionally, there are various types of posts such as how-to videos, which can assist in demonstrating customer service guidelines if this is something you want them to know before contacting the company, or product descriptions, which can assist in demonstrating which products work best together while still providing links to purchase anything featured on their page.
##4. Engagement Is Key
Engaging with the target audience should be a priority. This includes responding to their comments, posts, and questions, as well as identifying people who have liked one of your posts but have not yet followed your page and sending them a direct message asking if they'd like to receive future updates by following. It's important not only to engage in conversation about products but also to offer up information that customers can use, such as how-to videos.
The more engagement your business has with followers, the greater the chance of returning visitors, as it helps build trust among those who follow your business on social media. Additionally, this is an opportunity to develop relationships with customers through customer service, which can result in loyal customers.
##5. Have A Look At What Your Competitors Are Doing
It's always a good idea to monitor your competitors' social media activity. This way, you can see the types of content they're sharing and how frequently they update it, as well as how this aligns or contrasts with the goals you're pursuing, which may aid in planning future posts for your company page.
The competition should also be taken into consideration while choosing a name. It's best to find something unique so people can easily find your account without having to scroll, but avoid anything too unusual, as customers may wonder why they haven't heard of them before, resulting in lower follower counts in the long run.
##6. Keep It Transparent And Honest
Transparency is the key to build trust with your customers. You want people who visit your social media page to feel as though they are getting a true sense of who you are as an organization, what values drive the company's decisions, and how closely these values align with their own. This will also help maintain their interest in future posts by demonstrating that something meaningful happens at the company or business on a daily basis.
While some businesses may be tempted to use memes or other humorous images in the hope of eliciting more interactions than traditional content, research indicates that consumers find transparency to be even more engaging than humor when interacting on social media sites.
##7. Have Someone On The Team Designated As An Online Spokesperson
Give your social media manager a break by assigning someone else in your company to be the "face" of your account. This person should represent you and give updates that are relevant to their department or expertise.
It's important not only for this role but also for any other representatives of your brand that they have some knowledge about how customer service works – what is appropriate behaviour when replying to people, etc. It is critical for them to understand the appropriate tone/language to use when communicating with customers in order to maintain a positive and professional brand image.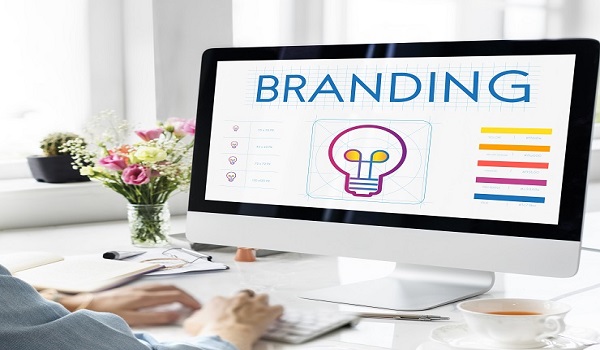 ##8. Branding
The look of your account will be influenced by your company's social media branding, which includes your logo and colour scheme. Consider the message you want to convey with these visual elements to ensure that each Instagram post looks cohesive. For example, if you want people to feel as though they're in a fun environment while scrolling through their feed, incorporate bright colours into the background or use more decorative fonts.
If you prefer a more professional appearance for your brand posts, opt for muted tones and sleek-looking graphics. Your overall goal is to create a consistent experience for any potential customers who are browsing Facebook or Twitter while considering doing business with you!
##9. Stick On To A Consistent Voice
Maintaining a consistent voice will help your business stand out in the social media world, as well as give you an advantage over your competitors on the same platform. The more consistently you use the same voice across all of your social media posts, the more easily people will recognise you.
Takeaway
To get the most out of your company's social media account, you must first understand its purpose. It is not simply a place for people to share photos and videos of their food or adorable animals. If you want to be successful on this platform, make sure your posts are informative, entertaining, or educational in some way—give your followers something to take away after visiting your social media profile.
You must understand how the various social media platforms operate and what they are best suited for.
Good Luck!