Are you looking for a way to increase the sales of your business? Social media is one of the most powerful marketing channels available, and it can be a valuable tool for increasing your company's revenue.
Numerous businesses are utilising social media platforms to boost their sales and marketing efforts. Social media has been shown to be an effective tool for B2B organisations, with 71% of top executives reporting that it is their primary source of leads.
This blog post will cover six tactics for integrating social media platforms such as Twitter and Facebook to increase your company's sales. Tactics include how to develop a social media strategy that will attract new customers and how to effectively use social media networks as a lead generation tool.
We will discuss the most effective ways to increase sales through social media strategies for your business and how you can improve your effectiveness when using this powerful platform.
1. Create A Social Media Strategy
Prior to utilising social media platforms for business purposes, it is crucial to design a social media strategy. A strategy describes how you intend to use the various social media platforms and the type of content you plan to share on each platform.
Your marketing team should have their own social media accounts, which they should be responsible for updating with new content from a variety of sources, including press releases, articles, and company news. Apart from using social media accounts for marketing purposes, there are numerous other benefits that a strategy can provide for your business, such as how you will use them for public relations opportunities or how frequently you will post on various networks.
When developing your social media sales strategy, it's vital to understand how each network approaches customer service in order to address any questions customers may have about your products or services and encourage them to continue buying from you rather than going elsewhere.
2. Develop An Engaging Content Plan
Developing an engaging content plan that matches your company's needs and goals is key to how social media increase sales statistics. This might involve producing posts, videos or images on a regular basis. You may find it helpful to use free tools such as Hootsuite or SproutSocial for scheduling outposts in advance.
It's also important to know what topics resonate with your target audience, so you have the best chance of connecting with them via social media channels.
Maintain consistency in the content you share across all platforms. It's essential to keep consistency in terms of posting frequency, the type of content shared on each social media platform, and how each page takes on a different tone depending on the audience it will reach.
This consistency demonstrates to your customers how much effort you put into maintaining these accounts on their behalf, creating the impression of a single cohesive voice rather than numerous individual ones.
3. Make Use Of Every Social Media Applications That Works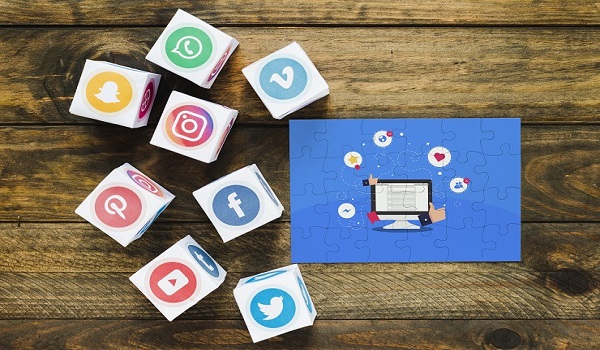 Utilize social media applications that work for you and how they can help your business generate revenue. Bear in mind that not all social media platforms are created equal!
For instance, LinkedIn is a better fit for assisting in the sale of products or services than Pinterest. Additionally, Twitter may be more effective as a customer service tool than as the cornerstone of your marketing strategy.
Create profiles on as many social media platforms as possible to determine which ones work best for your business – don't limit yourself to Facebook just because it's popular with millennials.
Once your social press release is complete, ensure that you promote it across all of the channels on which you have a presence (i.e., Facebook, Twitter, Instagram). Keep track of how many people click through from each platform and which networks perform better than others so you can focus your future efforts on those networks!
4. Go For Paid Ads
Advertisements are a cost-effective way to reach your target audience. With the right budget, you can use social media platforms to generate leads by targeting specific demographics or creating different ad sets with varying budgets. This will provide you with enough data to increase the amount of money spent on any posts in order to improve customer response.
There are several types of Facebook ads such as standard text-based advertisements, image carousel advertisements (which display images sequentially), video advertisements, and page post engagement advertisements (these will tell visitors how many people liked or commented on a certain post).
Additionally, they offer their own custom landing pages to which conversion tracking pixels are added prior to sending potential leads there.
5. Utilize Social Media Monitoring Tools
Keeping an eye on how your company is discussed on social media can be an excellent way to boost sales. You should manage these accounts and monitor for any mentions of your company, products, or services, so that they can respond quickly if there is negative content.
It's a wise move to create an outreach list with the contact information of everyone mentioned, so you'll know how to contact them later if you want more business from this customer.
Another way to monitor what customers are saying about your business online is to use analytics tools such as Hootsuite or SproutSocial, which display the number of times certain keywords were searched across various social media platforms such as Facebook, Twitter, or Google.
Social media monitoring tools can also be used to track how many times your content is shared and how many followers each social network has, so you know where to focus your efforts.
6. Engage With Customers Through Comments
Engaging with customers via social media comments is an excellent way to increase your company's sales. Customers enjoy conversing, and leaving a comment on a post can initiate a dialogue between you or another member of your team and that customer. This ongoing conversation provides you with an opportunity to demonstrate how your product can assist them in addressing their needs.
The more engaged your customers are, the more likely they will recall how wonderful it was to interact with your brand. Instead of creating an everlasting bond of appreciation on both sides, social media enables an ongoing relationship that does not end after one or two purchases from you.
Along with regularly commenting on posts, ensure that you respond as quickly as possible! The longer someone waits for a response from you, the less likely they are to continue engaging. A satisfied customer is a potential long-term customer, and with social media, you're never more than one comment away from acquiring one.
Wrapping Up
Now that you have an idea of the tactics that can help you with, it's time to get started. We hope this blog post has helped provide some insight on how social media can be used as an effective lead generation tool for your company.
Good Luck!